Client Testimonials
Hopefully by detailing some of my testimonials below this will help to provide a clearer picture of real client's experiences.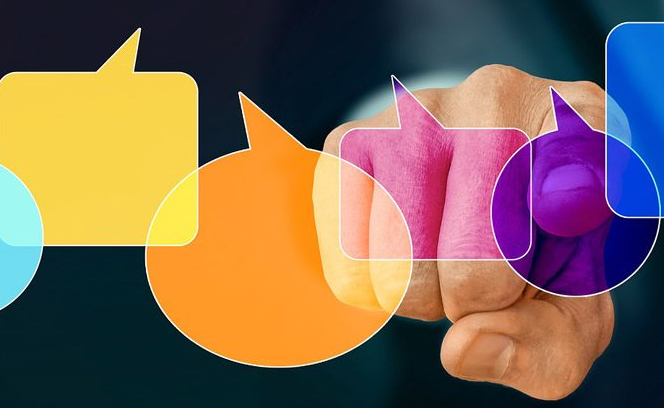 Dear Andrew,
Thank you immensely for removing negative energies. I felt great today. Peace and God's blessings to you and Chen.
Hi, You are so very kind I am moved to tears you are such a thoughtful kind person. Wow. So kind and I am utterly speechless. My room and house is lighter.
The first night I literally felt an entity being pulled from my sacral chakra area below my stomach area.
Hi Andrew,
Hope you remember me. Thanks for your help my sister is lot better now. Most of the sounds in her head are gone. Its just her body is bit week, which I am sure will get better with time. thanks again! J
Thanks for everything yesterday, I would like to know if we should continue giving MXXXXX his anti psychotic medicine.
I checked with him this morning re the voices, he does not hear them any more. Regards P
Hi Andrew, I feel SO different…. At peace for the first time in ages! Thank you, Chen!
Dear Andrew,
Please feel free to use this update as testimonial (or not). This is my third session with Andrew and I have eliminated yet another energy block from my body (root chakra). I have been working on this issue for 20 plus years without success (aggressively). Finally I have had success while working with Andrew.
Hi Andy What a fabulous report and so thorough with all your recommendations.
I was having anxiety this morning at about 10:15/10:20 and felt intense flutterings around my heart but after that I can honestly say I have had the calmest day since I can remember.
No intrusive negative thoughts and just got on with so much work I'm absolutely amazed and so thankful to you and Chen.
For the first time in 3 weeks when I stand up I do not get a shooting pain down my left leg (which was like an electric shock or standing on a sword) there is still a twinge but nothing like yesterday.
I only hope that I can sleep tonight so will let you know if that was possible.
Thank you so much for all your help and compassion I really send my love to all involved in this powerful loving process.
I will work on all your recommendations and will let you know about my sleep pattern I really have faith in this process. Thanks again to you and Chen ! I had an extraordinary experience of healing from Chen, via Andy Porter, some years ago, and after a recent recurrence of the health problems that have blighted my life, I went back for more.
I had an immediate sense of relief on that very day. There is nothing psychosomatic about this, and there is no wishful thinking on my part involved.
The important thing is…it worked!
[Interesting that you recommend Dion Fortune's 'Psychic Self Defence'.
I was her first biographer!] bestest Alan RXXX
Hi Andrew,
I'm happy to report I think the clearing was successful this time.
So I'm very grateful forever to you.
Mostly, thank you for being encouraging when no one else would. You are smart and brave and good like the guy in Tales of Brave Ulysses, the song by The Cream.
Then, also, I think I got better by following your instructions and doing good in all things, and uplifting from undesirable low entities. I take salt showers and drink a lot of water.
Also I am dealing with my personal issues which is for the first time with therapists in my area who I visit once a week.
So thanks again, Happy Holidays and Best Wishes for you and your family in the New Year.
Your friend!
Hi Andrew,
Since my session I feel so much better. I've been dreaming a lot these last few days, and should really start writing them down again. I'm much happier in my energy and have been so much more productive.
I use my golden globe with the mirror surface throughout the day when it crosses my mind. I've not heard from any of the kids yet, but trust that they also feel freer within themselves.
After 20 years of sounding crazy to people who don't understand the reality of abuse, your session really validated what I know and have had to go through.
Thanks again I started to feel positive effects from the Friday morning, these accentuated on Friday evening and through the weekend. The report made sense to me, although I was hoping for a bit more detail in regards to what was attached to me. I have followed the steps with salt, white sage and crystals – these made perfect sense to me due to past experiences and where I am at the moment.
I feel in a more positive and connected state since the surgery – more optimistic about the future, it is hard to describe but I do feel free-er, able to concentrate and communicate better (this was an issue before).
I have struggled with 'depression' over the years which you alluded to in the report. I was always aware that this was an entity or entities but would lose confidence in this belief during hard times. All I can say is that since the appointment I feel no effects of this and my mind and heart are clear. I KNOW everything will be ok now and I can focus on my true purpose with no hindrances.
I read the documents attached to the email so thank you for these.
Your eBook was really interesting to read and has increased my self-confidence and ability to shape my future.
Hi Andrew,
Thank You very much for the clearing.
I just talked to my brother, and he says that last night the voices became quiet, and I asked him when did he feel that the voices and the entities were gone, and he said today morning. Right now he feels peace.
Hi Andrew,
I feel as it something has 'shifted' but too soon to say that I feel fully recovered. However, because of the discussion I had with Chen, have a depth of understanding of the problem and am confident that the surgery has been successful.
I am aware that things may take a little while to fully settle down and feel positive and hopeful about the future.
I thought that the environment had a wonderful healing energy and was perfect for peace and relaxation.
Your work is amazing.
Many thanks
Hello Andrew, I want to thank you both so much for finally giving me a the straight answer no one else has.
I have sought help with this trouble from people (mediums) who in light of what you have just said should have been able tell me the same. Feed on the fear. Thank you Andrew, that answers even more than I hoped for. I know where that fear originated too. It is a change in perspective that now lets me see this trouble for what it is. I will read the pages on psychic protection methods as soon as I can tomorrow evening. Thank you once again. M
What you did for me in my psychic surgery has been wonderful. I believe you did it on Friday 5th July and since that day, over the few weeks following it was as if the negativity surrounding me, lifted. All the things that annoy me still happen but they no longer seem to stick (if that makes sense) I feel so much more positive and after 6 years of a constant negative murmuring, really its quite, miraculous. I honestly couldn't be more grateful!!
Hi Andy, I hope you're well.
I'm just checking in to say that since your interventions I've been a different person. You've released me from entities, and energies that haunted my most of my life and almost drove me to suicide.
I thank you from the bottom of my heart.
Hi Andrew, I am so deeply grateful that you were able to attend to me so quickly. I can't express how much better I feel today. I have just had the most horrific week and to wake up and feel physically and emotionally better…I'm just so appreciative and grateful. With the deepest of gratitude to you and Chen.
Hi Andrew, Really sorry for not getting back to you sooner. James went into hospital the day before the appointment but I have to admit since the appointment he has been much better. I've been trying to figure out if it's the hospital or what happened with your guide and I've come to the conclusion that it's your guide that has made all the difference … Thank you Andy…… I have new faith in the world at last.
Hi Andy,
Thank you very much, I am truly grateful for the amazing work you have done for all of my family and my twin!
Sending you much gratitude.
Best regards,
AXX
Thank you so , Andy, for your much for answering my question. I believe you are right.
To my husband and I, it makes total sense.
Much Love and Gratitude to you, IXXX
Thank you Dr Palmer and Andy Porter.
You have radically changed my life and my client's. I am not saying anything about it to her children who have yet to meet her again since you achieved the release on her behalf. I am waiting til they meet her to see the difference themselves and only in a few months might I reveal what took place but I won't mention your names.
I am now utterly convinced this is something I want to explore more of and to be on your course once time allows for me.
Thank you from the bottom of my heart,
AXX
Thanks Andy,
Hope you are well Emoji
Thank you for doing a check up and thats good news that there is nothing.
You have been very good to me and i appreciate all you have done.
I will keep myself focused on the positive now and continue your recommend procedure.
If im in need of clearing in future i will most definitely call upon your service
and will recommend to anyone where needed.
Many thanks again to you and Chen.
JXXX
I'm feeling so much better, it's pretty amazing – it's like you have a superpower! 😃
I'm going to book in a session for my mother too as she's had a myriad of health problems and bizarre accidents.
With deep gratitude,
NXXX 🙏
Sent from my iPhone
Hi Andy,
Many thanks to you. I feel on top of the world today and appreciate you immensely! I transferred money to my PayPal and will set up an appointment as soon as it clears. I will reconnect with you in a few days.
Warm regards,
SXXX
Sent from my iPhone
Dear Andy,
Thank you so much for kindly doing a prompt clearing for me.
I can confirm that there are no more conversations in my head that are outside my own thoughts🙏.
Many Blessings to you and the work that you do Andy.
Gratitude🙏!
NXXX
Good night Mr. Porter
I hope you are doing well.
I resend this email for book a remote appointment for me.
In relation to my husband after you perform the cleaning session he received 9 jobs offers he is in the middle of interviews, I'm crossing my fingers hoping he will receive a good offer.
Thanks Mr. Porter.
Good afternoon Andy Porter
Hope all is well with you..
Thank you for your email..
Find it difficult to express my inner most feelings .. but I'll do my best ..
I'm feeling calm ,relaxed anxiety levels have dropped .. bit more focused sleeping a little bit better ..not so tired as before.. and more optimistic about the future striving to be authentic to myself which means opening up more allowing people in .. of course being discerning ..
Sent an email informing you of a surgery on my left shoulder about a year or two ago..
Hope my explanation of how I am feeling is to be expected.. following your services..
Please do not hesitate to contact me if you need more information..
I wish you a pleasurable day..
Kind regards
ZXXX 🙏🏿
The clearings have had positive impacts on myself, my son, son in law, my niece and my husband. That's where I've seen the biggest difference.
In myself, as a spiritually practicing person I've had my eyes opened up to the true nature of the non physical worlds. I've discovered through this, that happy clappy new age just think positive, is not the full story. Unless you understand both sides, positive and negative, you'll always be vulnerable and limited.
I've been telling so many people about this and actually so many people are fascinated and are waking up to this as a possibility.
Personally I believe we are engaged in a battle between light and dark and there are different ways to increase the light in a person. But this is a great way, and one that gets directly to the thing often holding a person back. I see myself doing this, in a couple of years.
It's just amazing to me. My life feels much richer now I've acknowledged the dark influences on the world. It helps things make sense.
Best wishes
EXXX
What you did for me in my psychic surgery has been wonderful. I believe you did it on Friday 5th July and since that day, over the few weeks following it was as if the negativity surrounding me, lifted. All the things that annoy me still happen but they no longer seem to stick (if that makes sense) I feel so much more positive and after 6 years of a constant negative murmuring, really its quite, miraculous. I honestly couldn't be more grateful!!
I have recommended you to my Mum, Sisters and Friends… funnily enough!
KXXX